The First Night is a new cultural and artistic celebration that more Americans partake in on New Year's Eve. If you are grappling with a substance use disorder, Northern Illinois Recovery can help you commit to your recovery journey during the festivities.
Celebrating the First Night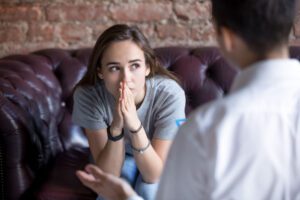 Organizations like churches, rehab facilities, and theaters often host various New Year festivities. Most Americans use New Year's Eve to celebrate through art, fireworks, parades, ice sculptures, songs, and dance.
As people worldwide welcome the New Year, it might be tempting to engage in binge drinking or use other intoxicating substances. However, you can mark the day without jeopardizing your recovery or developing a substance use disorder.
Any community with Alcoholics Anonymous (AA), Narcotics Anonymous, and 12-step programs rarely lack sober celebration events for this day.
Joining such groups ensures that you can avoid triggers while enjoying the company of like-minded individuals who understand your concerns and feelings.
Alcohol-Focused Parties
Alcohol-focused parties, such as cocktail parties and wine tasting, can be fun. However, it can be an uphill task to withstand triggers and cravings under such circumstances. If a co-worker, friend, or family extends an alcohol-centered invitation, decline politely.
If you have to attend such parties, you can arrange to leave immediately if the need arises. If you begin to experience the pressure to drink at any moment or generally feel uncomfortable, go home immediately.
If you will attend an event that might involve drinking alcohol, plan in time. The plan should include an independent means of transport, for example, taking a taxi or ride-sharing. It is unwise to depend on an unreliable friend for help with leaving the venue.
Alternatives to Unhealthy New Year's Activities
If you plan to spend your First Night away from drugs and alcohol, the chances are that you are seeking to find healthy, fun alternatives. Luckily, there are many ways to spend this day while sober. It depends on your individual preferences and interests.
You can organize gaming activities at home or sober living homes with family and friends for sober fun. You can get your loved ones together for a sober dance or drama party. Volunteering at a church or a rehab center can also make a difference in your mental wellness.
Staying sober is often a lifelong commitment. Do not let anything, including the beginning of the year, come between you and your recovery goals. However, if you are battling a substance use disorder and aim to begin a new chapter in your life at the start of the year, seek professional help.
Your Own Sober First Night
There are many benefits to organizing your own New Year's Eve party, such as:
You're in control of who not to invite, especially people who are likely to encourage you to use substances.
You will not have to worry about the risk of drunk driving after the party.
You have the chance to pick the theme, meals, and drinks you want.
You will have the opportunity to clarify to your invitees that you are hosting a sober event.
It is an ideal way of avoiding relapse.
Learn More from Northern Illinois Recovery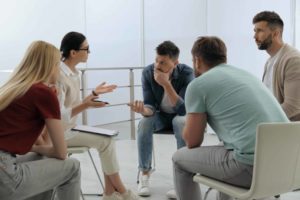 It would be best to check into rehab immediately to start your recovery journey if you have a mental health issue. In rehab, you will access a wide range of evidence-based therapies. Individuals struggling to overcome substance use or mental health disorders should seek the services of a rehab center for a wide range of treatment plans, such as:
Intensive outpatient program
Group therapy program
Family therapy program
Partial hospitalization program
With expert help, you can start your First Night on the right track. Call Northern Illinois Recovery today at 855.786.1978 for more details about our drug treatment programs.