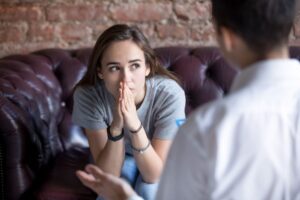 Alcohol addiction negatively impacts a person's physical, mental, and social health. It also affects their family and community. Overcoming addiction to alcohol can be challenging since drinking is part of our culture. Advertisements, social gatherings, celebrations–the triggers to drink are everywhere. While many people may try to give up alcohol independently, most people require treatment from an alcohol addiction rehab center to be successful. It's not enough to hope you can stop drinking for good. You need treatment that includes support and education so that you can learn to live life without alcohol.
If you or someone you love require alcohol addiction treatment, please reach out to the Northern Illinois Recovery Center staff for information about our programs. We work with people to empower them to overcome addiction and take back their lives. Call 855.786.1978 or fill out an online intake form here.
Why Should I Get Treatment at an Alcohol Addiction Rehab Center?
Deciding to get treatment for an addiction is a big decision. For many, getting the help and support you need means taking time away from work, family, and other parts of daily life. Some people put off treatment or attempt to quit drinking on their own but find it too difficult.
Reducing or quitting drinking results in very uncomfortable withdrawal symptoms. In some cases, withdrawal can be life-threatening. Symptoms include:
Anxiety
Hand tremors
Headache
Nausea and vomiting
Insomnia
Sweating
Delirium tremens–hallucinations, confusion, fever, racing heart, elevated blood pressure
Seizures
Medical observation and treatment are essential to a safe, comfortable withdrawal period. Getting treatment at an alcohol addiction rehab center means having access to round-the-clock medical care when you need it most.
After detox, you will need to go through treatment to help you understand your addiction and gain the skills you need to live your life without drinking. Without learning these skills, you are much more likely to relapse and require treatment in the future.
What Should I Expect To Happen In Alcohol Addiction Treatment?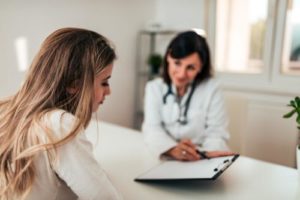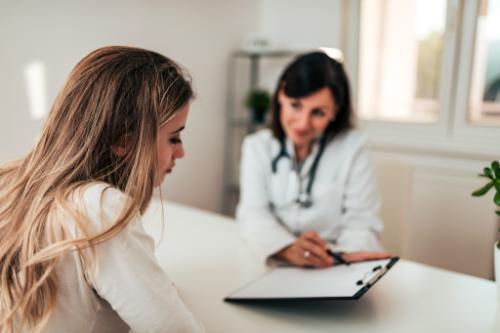 The first step in addiction treatment is medical detox. During this period, you will experience withdrawal from alcohol. Medical professionals will monitor you for dangerous symptoms. They will use medications and other therapies to keep you comfortable as your body rids itself of toxins and returns to its natural state. You will also have distance from situations that could lead to relapse at the time when your cravings are likely to be very strong.
After the detox period is complete, you will begin addiction treatment. In most cases, people will receive an evidence-based combination of medications, education, and therapy. People usually participate in both group therapy and individual therapy sessions, and many do family therapy. These treatments may also complement holistic therapies like exercise, meditation or yoga, nutrition therapy, or art and music therapy.
How Should I Find An Alcohol Addiction Rehab Center Near Me?
Finding the right alcohol addiction rehab center Illinois has to offer is simple. You should look for a few important factors when making this important decision. Some important things to consider are:
Licensure–center is up to date and able to provide rehab services
Qualified staff
A calm, nurturing environment
Thorough admissions process
Focus on aftercare
Range of adaptable programs
Whether you live in Illinois or are just looking for a comprehensive, high-quality rehab program, the Northern Illinois Recovery Center is a great choice for addiction treatment.
Learn More About Alcohol Addiction Treatment at the Northern Illinois Recovery Center
If you or someone you love need addiction treatment, you are not alone. The staff at the Northern Illinois Recovery Center work to empower people to overcome their addiction and live the healthy lives they deserve. Our programs include:
If you are ready to overcome your addiction, we will support you at every stage of the journey. Call 855.786.1978 or fill out an online intake form here.