Contact Us Today
Reach out to our specialists today to learn more about Northern Illinois Recovery Center.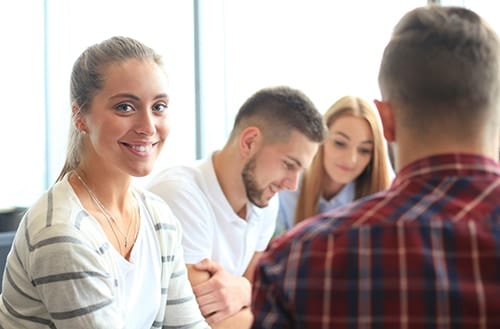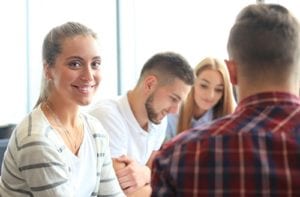 Northern Illinois Recovery Center works tirelessly to provide clients with the best addiction treatment possible. We employ an industry leading addiction treatment staff of physicians and licensed clinicians. They make it their number one priority to develop successful addiction therapy services for each person they see. Our staff also has deep ties to the community and can facilitate necessities such as housing and employment. Take a minute to get to know the addiction treatment staff that has your back on the road to recovery.
No matter your situation, the addiction treatment staff at Northern Illinois Recovery Center is equipped to help. Our compassionate team provides focused therapies and proven treatments to give each client an effective recovery plan! Call us at 855.786.1978 today for help changing your life!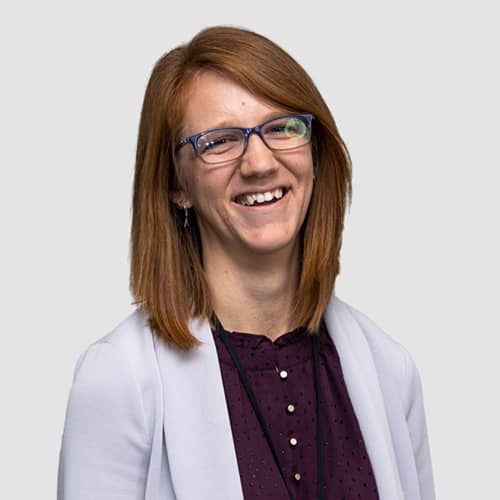 Caitlyn McClure, MSW, LCSW
Clinical Director
As clinical director at Northern Illinois Recovery, Caitlyn leads the clinical team in innovative and evidence-based practices to improve client care. Caitlyn completed her bachelor's degree in counseling with a focus on addiction in 2014 and her Masters in Social Work with a specialization in trauma in 2015. Since then, she has explored the intersection of addiction and trauma and is currently pursuing her Doctor of Social Work degree to improve community and professional understanding of the far-reaching impacts of trauma. Caitlyn has experience working with bereavement, trauma, mental health, and substance abuse with youth and adults in community-based and outpatient settings. She also is experienced in crisis management and deescalation strategies.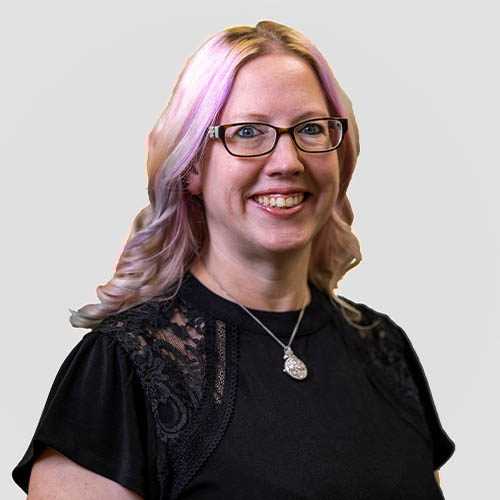 Jenny Wagner LCPC, CADC
Clinical Supervisor
Jenny Wagner LCPC, CADC; is the clinical supervisor at Northern Illinois Recovery Center. She is a licensed clinical professional counselor and a certified alcohol and drug counselor with twenty-five years of experience in treating patients with dual diagnosis or substance use disorders. She has worked in many different levels of care; residential, partial hospitalization programs, intensive outpatient programs, and aftercare programs. She has also worked in various positions; from providing individual, family, and couples therapy in a private practice setting to managing all levels of care as the clinical director of an addiction treatment center.
Her areas of expertise include; substance use disorders, sensory regulation, strategies to manage anxiety and depression, self-esteem issues, and codependency.
Jenny holds a Master of Arts degree in counseling psychology from The Illinois School of Professional Psychology. She is a part of the Coalition for a Safe and Healthy Elgin to provide prevention efforts in her community. Jenny is also a foster parent and volunteers to help teenagers in the foster care system.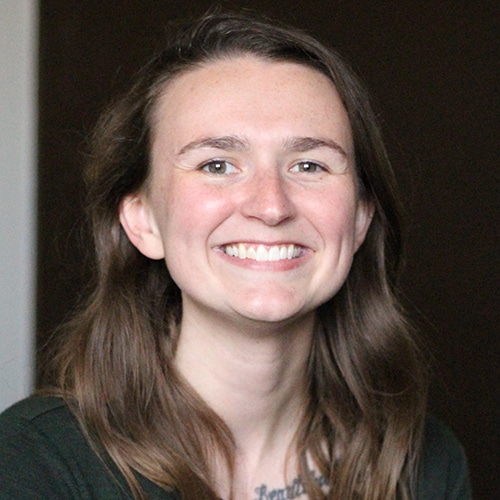 Maegan Schultz, LCSW
Primary Therapist
Maegan Schultz is a Licensed Clinical Social Worker. She received her Master's of Social Work degree with a concentration in Mental Health from UIC's Jane Addams College of Social Work. Maegan has experience working in medical social work, community based mental health, and outpatient mental health services with both youth and adults. She also has experience working in crisis intervention and management.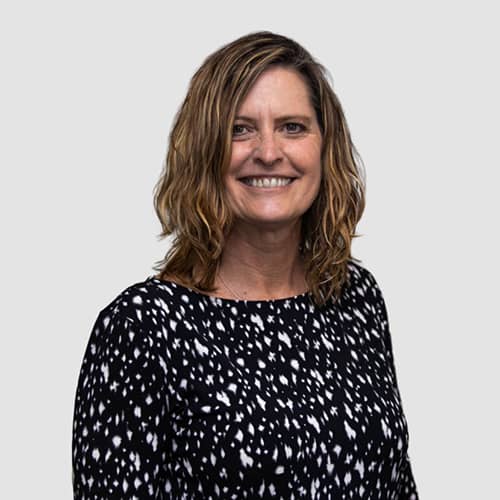 Della Saunders
Primary Therapist
Della is a Primary Therapist at Northern Illinois Recovery. This is a second career for her, as she discovered her passion for helping others later in life. Della completed her Bachelor's Degree in Communication from the University of Wisconsin and a Master's in Applied Social Science from Case Western Reserve University in 2010. In the years following, Della has focused on Co-occurring disorders, working with children, adolescents, and adults in a variety of capacities. Her therapeutic approach utilizes components from dialectical behavior therapy, strengths-based therapy, and a heavy emphasis on cognitive-behavioral therapy. Della has extensive experience in the substance abuse field, as well as community-based mental health, and work with traumatized youth.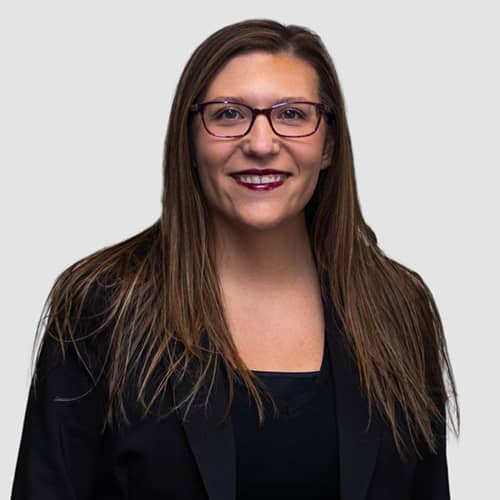 Erin Fowler, MSW
Primary Therapist

Erin Fowler is a Certified Alcohol and Drug Counselor. Erin received her undergraduate degree in Secondary Education and History from Cornell College. Erin received her CADC education from Elgin Community College. Erin graduated in August 2020 from George Williams College with her Master's in Social Work. Erin has worked in the mental health and substance abuse field for the last 14 years. Erin has a variety of experiences working with children, adolescents and adults.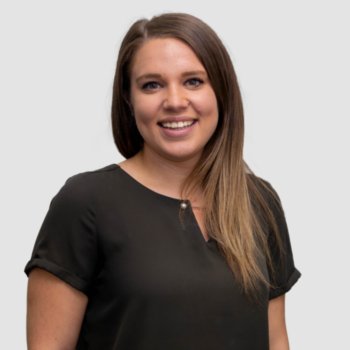 Erika Heatley, LSW, CADC
Primary Therapist
Erika Heatley is a primary therapist at Northern Illinois Recovery Center. She is a licensed Social Worker and a certified alcohol and drug counselor. She received her undergraduate degree from University Wisconsin- Whitewater with a degree in Psychology and a minor in Family and Health Studies. Erika also completed her Master's of Social Work degree with a concentration in Mental Health and Addictions from Loyola University Chicago. Erika has experience working in outpatient services including partial hospitalization and intensive outpatient treatment in the fields of mental health, addictions and co-occurring treatment. Erika utilizes a person-center and holistic approach. Erika has a variety of experiences including biopsychosocial assessment, admissions and intake, insurance support and clinical services for the adult population in co-occurring mental health and substance use.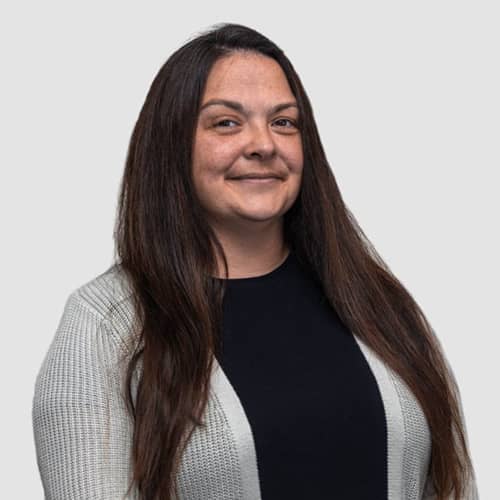 Michelle Djus, CADC
Case Manager
Michelle Djus works as a case manager for Northern IL Recovery Center. Michelle currently holds her CADC and has worked in the substance abuse field for over 3 years. Michelle is dedicated to helping others achieve sobriety. She is an active member of the recovery community and has overcome her own struggles using the resources and support available in the local area. Michelle obtained her Bachelor's degree in Social Work from Aurora University in the spring of 2020. Michelle is an advocate for self-care, healthy boundaries, and life balance. In her free time, Michelle enjoys spending time with her family and doggies, reading fantasy novels, and taking camping trips. Michelle is excited to be a member of the NIRC team and believes that the program they offer helps lay a solid foundation for clients to build the life they dream of having.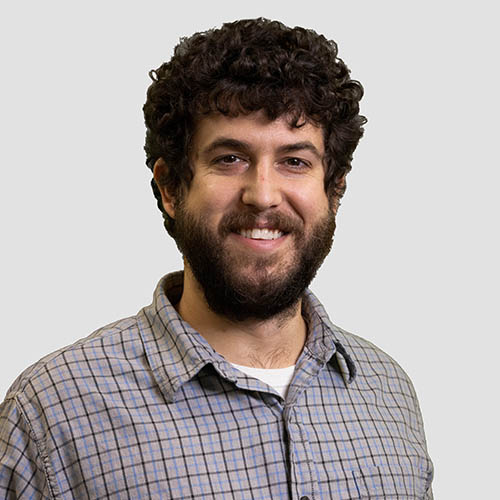 Kyle Gore
Case Manager
Kyle Gore works as a case manager for Northern IL Recovery Center. Kyle has over three years' experience working in the substance abuse field. Kyle has worked in a Partial Hospitalization Program, Transitional Housing and an Intensive Outpatient, Outpatient Program as a case manager and counselor. Kyle enjoys helping others while both volunteering locally and abroad to help those in need in any way he can. He received a bachelor's degree in psychology in 2008 from the University of Illinois at Chicago. His pastimes include traveling, outdoor activities, farming and spending time with his family.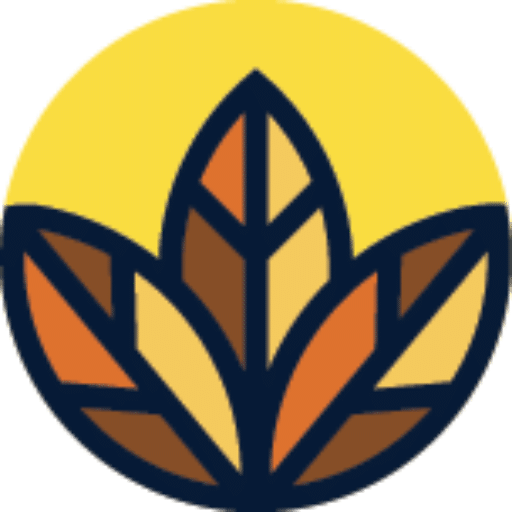 Angela Erickson, MSW
Intake Case Manager
Angela works as an Intake Case Manager at Northern Illinois Recovery Center. She received her Bachelor's Degree in Social work from Aurora University and her Master's Degree in Social Work from George Williams College in Williams Bay, WI.  Angela has 3 ½ years' experience in substance use and mental health serving adults and adolescents. She has experience in outpatient programs, recovery home-based environments, crisis residential environments, and community mental health. She is passionate about helping individuals that struggle with substance use. Angela helps guide her clients on the road to recovery by assisting them with utilizing healthy coping skills and life skills to create a solid foundation.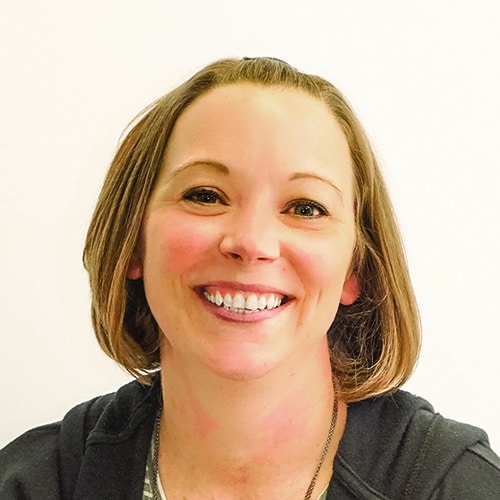 Debbie Smith, M.Ed., LCPC
Group Therapist
Debbie leads 4 groups each week at NIRC. She facilitates DBT Skills, Anger Management, Co-Occurring Disorders, and Stress Management. Debbie earned her Masters in Counseling degree from Loyola University. She has clinical experience working in the behavioral health field in McHenry County for the past 18 years as a therapist and supervisor. She specializes in the treatment of adults and teens with emotion dysregulation that have engaged in high-risk behaviors including, suicidal thoughts and behaviors, aggression, self-injury, substance abuse, and poor decision making. Areas of expertise include personality disorders, mood and anxiety disorders, family and relationship conflicts, stress management, and self esteem.
Shira Greenfield, MA, LCPC
Group Therapist
Shira Greenfield is a Licensed Clinical Professional Counselor. She received her Master's degree in Counselor Education from the University of Iowa in 1985. Since then, she has developed and managed programs for adolescents and adults struggling with both mental health and substance use issues. She has helped people as a therapist, a crisis intervention worker, a group facilitator, and an educator. She believes in the remarkable resiliency of people and is honored to witness the strength and beauty of those working to reclaim their lives.
Holly Magdalin, LCPC
Group Therapist
Holly Magdalin is a Licensed Clinical Professional Counselor. She currently holds a Masters in Rehabilitation Counseling and has a background in Communicative Disorders both from Northern Illinois University. Holly has 6 years of professional experience working beside people struggling with mental health issues and substance use disorders. Her experience includes working in an inpatient facility as a chemical dependency primary counselor, an outpatient therapist, working with individuals, groups, and families battling their mental health, and supervising a clinical team. She comes with an eclectic approach with an emphasis on DBT, CBT, and Person-Centered therapies.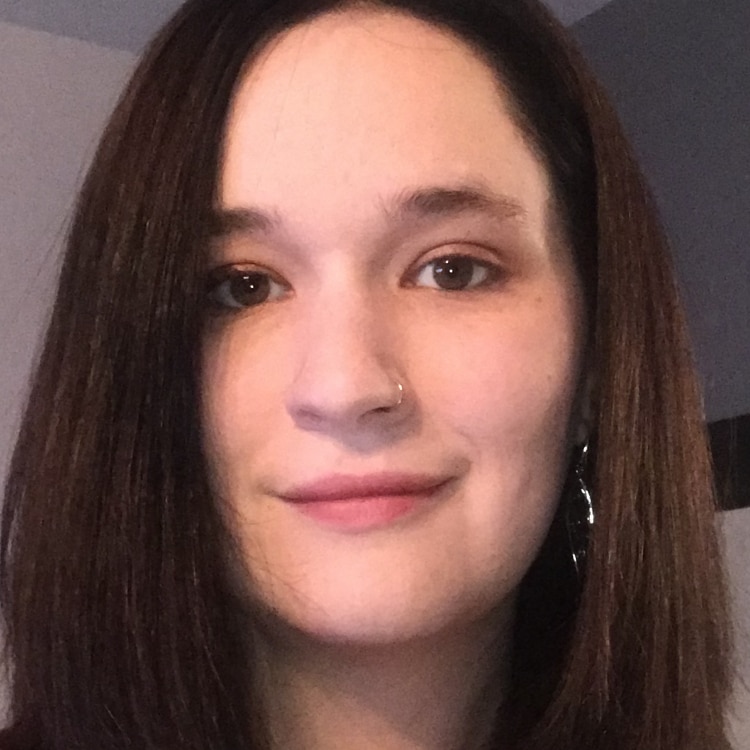 Gina Lawrence, LCPC, CRSS
Group Therapist
Gina Lawrence is a Licensed Clinical Professional Counselor. She currently holds a Masters in Clinical Counseling from The Chicago School of Professional Psychology. She is also a Certified Recovery Support Specialist and Certified WRAP facilitator. Gina has six years of professional experience working with people struggling with mental health and substance use issues. Her experience includes working in community mental health, supervising a clinical team, and private practice. Her therapeutic approach utilizes techniques from CBT, DBT, and Person-Centered.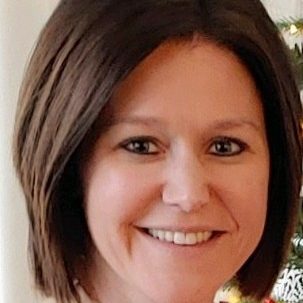 Ashley Scurte, LCSW
Group Therapist
Ashley Scurte is a Licensed Clinical Social Worker. She obtained her Bachelor's in Child Development and Family Studies at Purdue University in 2008. She then went on to receive her Master's in Social Work from Loyola University in 2010. Ashley spent 10 years in Medical Social Work where she helped patients and families in a hospital setting. Ashley felt led to a transition into working at Northern Illinois Recovery as recovery is a part of her story. Ashley can relate to clients on a deeper level by sharing struggles and successes in her own journey. Ashley has a passion to provide empathy, compassion, and hope to help clients navigate their unique path to healing.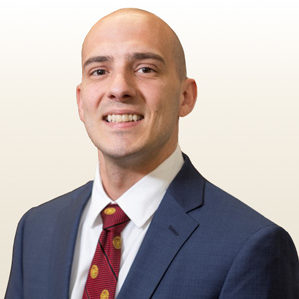 Nick Howell
Executive Director
Nick holds a B.S. from Eureka College, where he studied Business Administration and Financial Economics. A native to McHenry County, he recently relocated back to the area after living in Central Illinois for the past 8 years. Nick has many years of experience leading and building teams in the healthcare industry. He is trained in Six Sigma, Lean, and Agile project methodologies. His areas of expertise include quality, financial, and operational improvement, as well as strategic planning and implementation. Nick is passionate about building high-performing teams and continuously improving himself, the systems, and the people with which he works.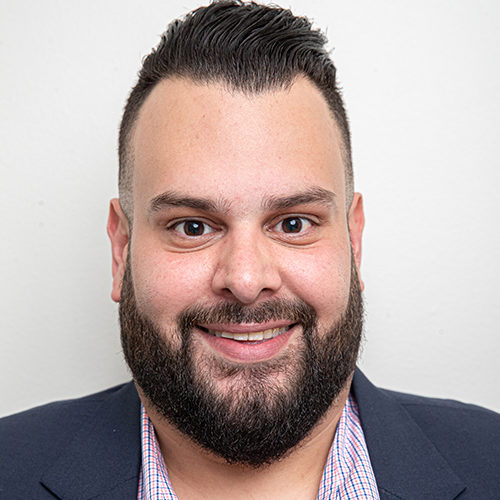 Jesse Cervantes
Director of Operations
Jesse Cervantes is the Director of Operations at Northern Illinois Recovery Center. He has built strong roots in the Recovery Community throughout the Northern Illinois area. After overcoming a long strenuous battle with addiction himself, he found a passion for helping others and has dedicated his life to giving back to those in recovery. Jesse oversees the Residential Program and works vigorously with the Clinical Director to ensure successful operation of the programs offered at Northern Illinois Recovery Center. Jesse's goal is to provide support to clients while they begin their journey into a new way of life. He is excited to be part of our clients' discovery of themselves and all they can do throughout their treatment. In Jesse's free time, he enjoys spoiling his niece Violet, photography, and living his best life.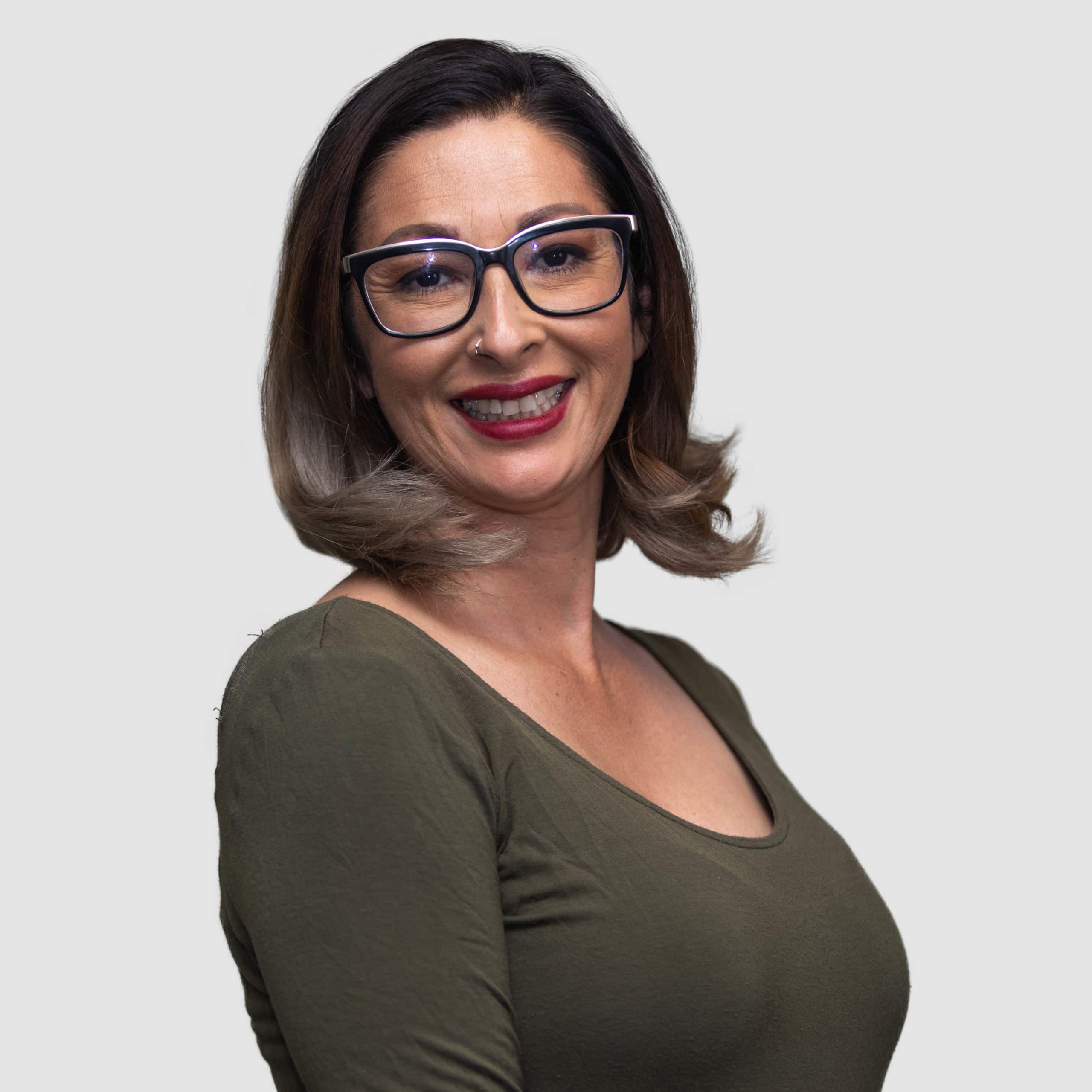 Lee Ann Rodriguez
Director of Finance
As the Director of Finance, Lee Ann is responsible for the day-to-day management of the billing and revenue cycles for the agency, and also ensures a smooth billing process for clients.
Lee Ann brings over 20 years of experience and has been an integral part of the Administrative team since 07/2019.
Lee Ann's background includes work in both the medical and mental health fields. From prior roles, she has gained experience in areas such as collections, client billing and insurance claims. Additionally, she is well-versed in office management, project implementation, contracting and credentialing, client financial counseling,  crisis work, case management, and intake coordination to name but a few.
Lee Ann excels at client interactions and is a champion for helping clients navigate the billing process so they can focus instead on their treatment goals.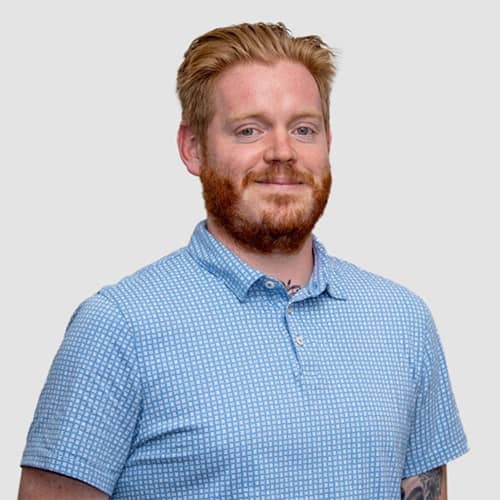 Charles Sullivan
Director of Admissions
As the Director of Admissions for Northern Illinois Recovery, Charlie Sullivan works alongside the clinical, intake, and medical teams. He is the first voice and face to meet incoming clients. Charlie ensures that each client has a smooth transition from their initial phone call to getting settled in their house. He is also a resource for clients to utilize throughout their stay.
Charlie also works with billing and insurance companies to determine initial benefits verification and assists families in navigating the often-challenging financial details. He is an integral part of the entire admissions and intake process.
Through his personal recovery, Charlie has found his true passion lies in helping others on their road to recovery. His highly-developed people skills help clients feel at ease the moment they step through the doors at Northern Illinois Recovery.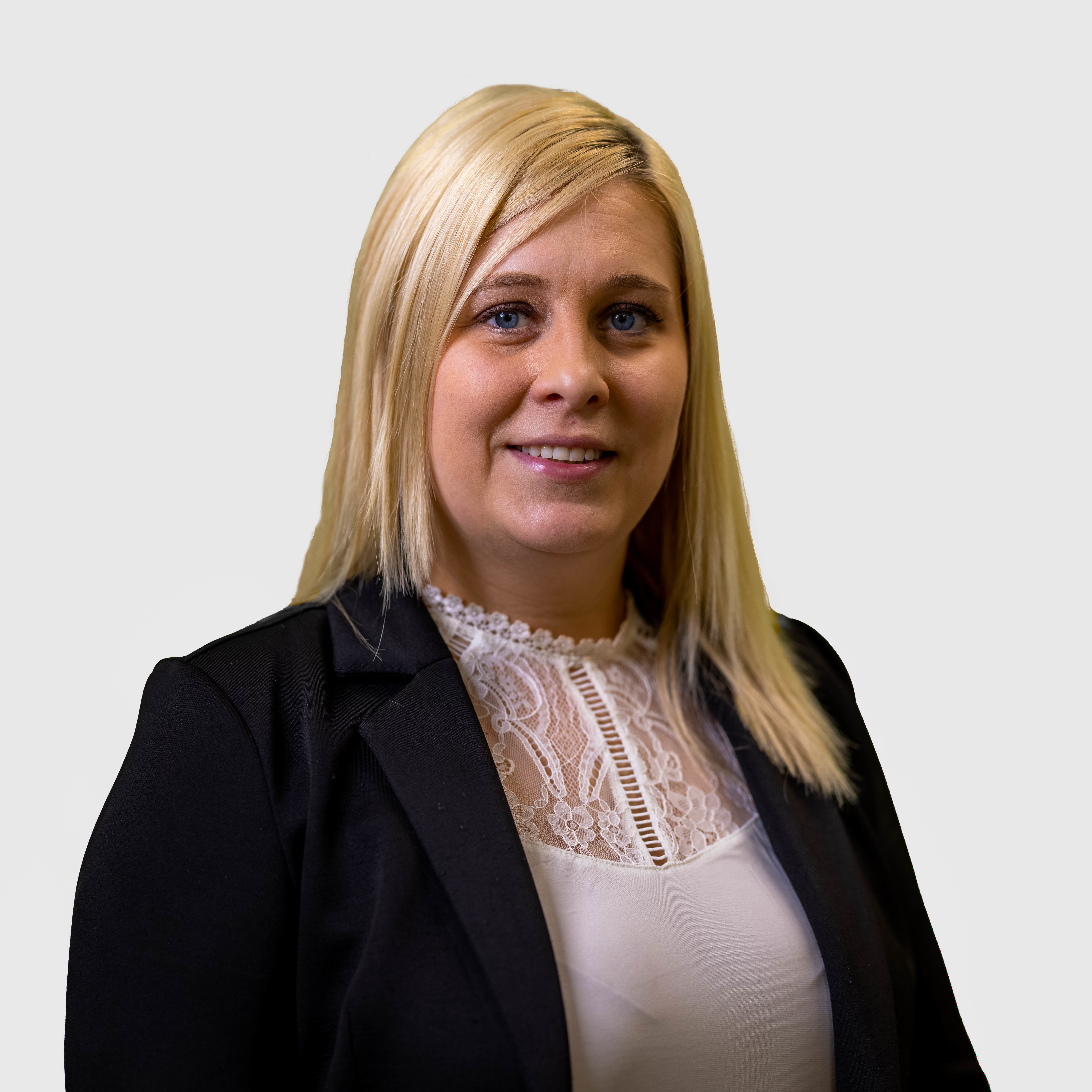 Kaylaa McGinnis, CADC
Business Development
Kaylaa McGinnis she has experience in the healthcare, addiction and mental health field spanning over the past 15 years. Her background includes; clinical services, case management, marketing, sales and outreach with a demonstrated history of improving culture, employee retention and patient engagement. Kaylaa is a consistent leader, successful in evaluating, assessing and building healthcare teams, improving leads, data and revenue.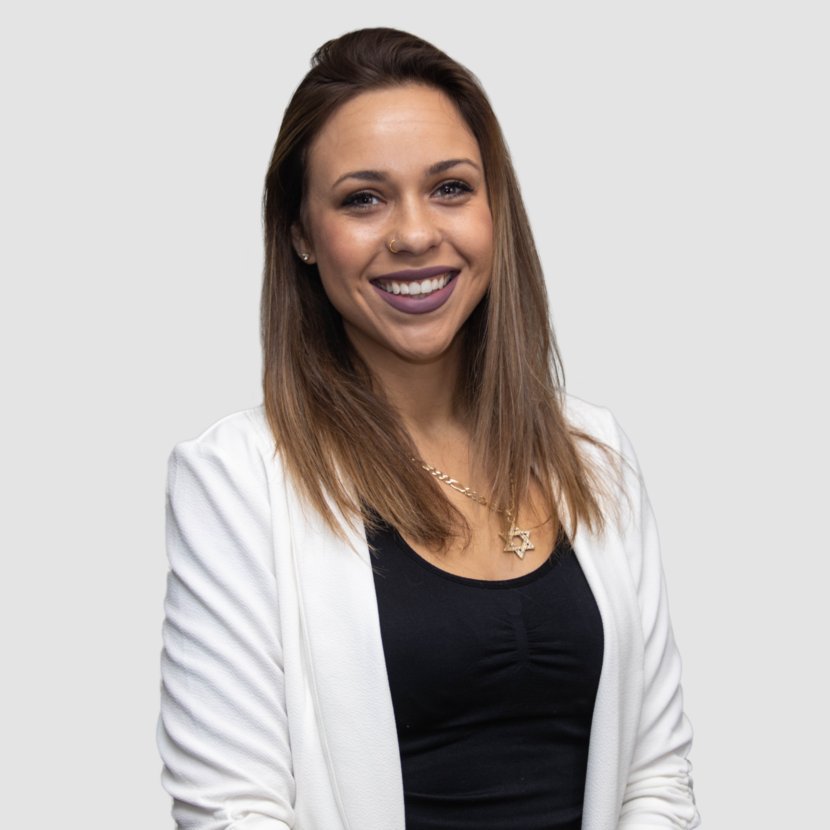 Savannah Nevler
Program Manager
Savannah Nevler is the Housing manager at Northern Illinois Recovery Center. She has been a proud example of a strong woman in the Recovery Community since the age of 18 years-old. After overcoming the battle with addiction herself, she found a passion for leading others down the road to recovery and has dedicated her life to giving back what was so freely given to her. Savannah oversees the Residential Program and works closely with the behavioral health technicians to ensure a safe and recovery-focused living environment for our clients. Savannah's goal is to provide a safe and healthy space for clients to integrate into the recovery community. She is excited to see and be a part of the process of our clients' journey from dark depths of addiction to the serene warmth of sobriety. In Savannah's free time, she enjoys family time with her loving partner and beautiful children, Lettie, Callie, and James, cooking, and working with other young women to obtain long term sobriety.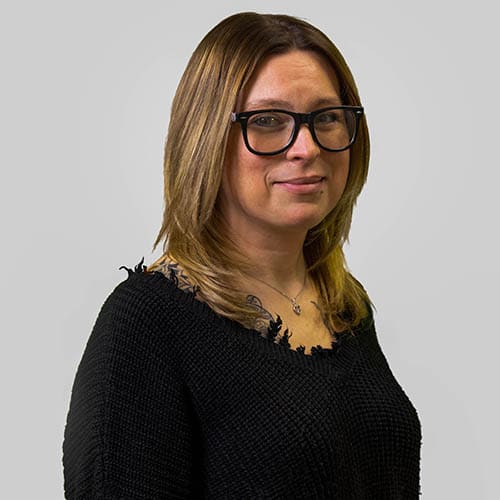 Megan Gibson
Medical Coordinator
Through her own journey with achieving long term recovery Megan has developed the desire to help others on their path to finding a new way to live. After spending 15 years with her own personal struggles she found recovery for herself and has turned her life around and is very passionate about giving back to the community of individuals that are striving for a better way to live. She feels that showing compassion, empathy, & relatability are extremely important qualities in creating a healthy employee/client dynamic. Having spent 3 years working in the field she has gained a strong foundation for helping create a positive and fulfilling environment for prospective clients on their journey in recovery. By making herself available in the clinical setting she hopes to make open lines of communication between clients and the medical team in order to help establish mental health awareness, goals for treatment and strategies to achieve those goals together. Megan is excited to be a part of the medical team to help our clients achieve physical wellness in addition to mental and spiritual healing. When she isn't working she enjoys spending time with her significant other and children.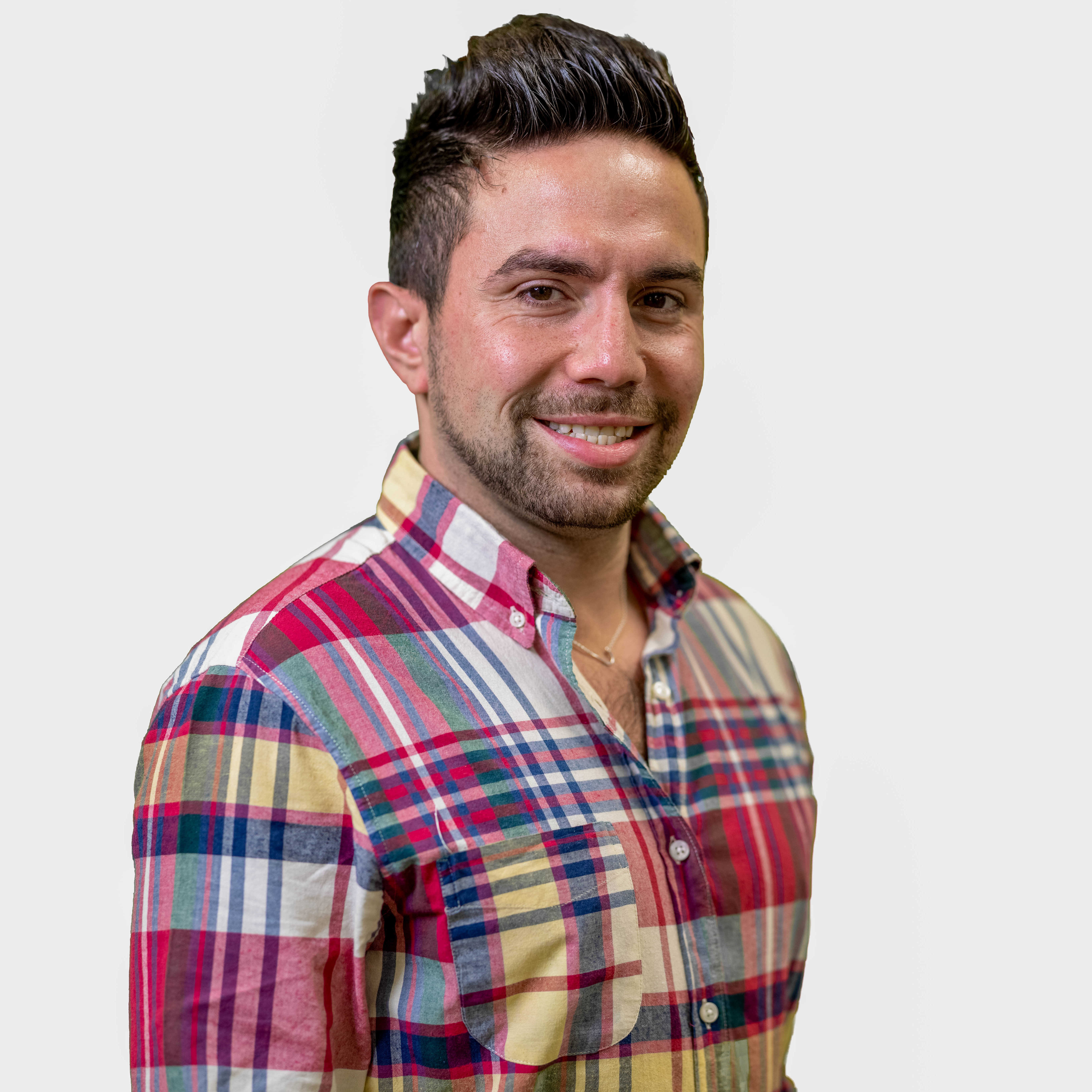 John Illarde
Office Manager
John Illarde is the Office Manager & HR Coordinator at Northern Illinois Recovery Center. Being relatively new to the NIRC family he is excited to be working with such a passionate and knowledgeable group of individuals. Being in recovery himself, having integrity & a steady moral compass is always at the forefront of his life, and taking part in helping manage a team of motivated & involved coworkers makes for a great environment for the people we serve to gain the necessary coping skills & therapy to start their road to living their best self. Being in this industry means the world to him and he looks forward to growing with the company and helping solidify the foundation of recovery for new people.